Sustainable Decommissions
Eco-friendly practices for a better future 
When an office relocates, closes, or upgrades their interior décor – what happens to the used or decommissioned office furniture?
Each year in North America, millions of tons of office furniture end up in landfills.
Most of us might imagine paper, pens, and basic office supplies as accounting for most of the office waste around the world, but when handled improperly, decommissioning office furniture can have a huge environmental impact.
That's why sustainability is at the heart of InterWork's office decommission philosophy.
Prioritizing Sustainability
While other office relocation and moving companies see landfills as their go-to method of disposal for used office furniture, InterWork creates opportunities for re-use, recycling, and re-sale.
By creating a custom sustainable decommission plan to meet the specific needs of your workplace, we can provide cost-effective services that prioritize your goals and ensure sustainable options—without sacrificing quality. 
Powering the Circular Economy
With over 30 years of experience in the commercial furniture industry and over 12,000 projects completed, InterWork knows that sustainability takes teamwork. Whether communicating with other businesses, outlining options for our clients, or fundamentally restructuring our own company towards sustainability, we're doing everything we can to lead the way.
Last year, we diverted over one million pounds of office assets away from landfills and into new ownership, which effectively reduced CO2 emissions by more than 1,700 tons.
Those are significant steps forward, but our goals don't stop there. To deliver a more sustainable future for ourselves and our clients, we are working toward:
A landfill diversion rate of 90% or greater on all decommission projects
Leveraging our network of broker-dealers, recycling centers, and charitable partners to achieve a landfill diversion rate of 100% for office assets wherever possible
Designing innovative forums and documentation of diversion rates to better understand areas of success and improvement
Partnership and client agreements to craft sustainability plans that meet specific organizations' goals and Corporate Social Responsibility targets.
By pursuing these goals and holding ourselves accountable through proof of donations, dispersal breakdowns, and CO2 reduction metrics, InterWork strives to bring the inner workings of the industry to the forefront so we can all work toward a more sustainable future, together.
ScrubDaddy Gets Eco-Friendly With InterWork!
We teamed up with a leading global professional services firm to maximize sustainability and minimize environmental impact.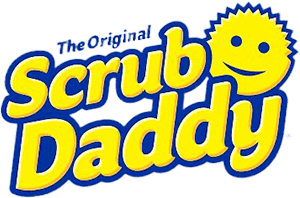 Through this partnership, InterWork diverted over 200 furniture pieces away from landfill disposal, providing ScrubDaddy's new corporate headquarters with affordable and socially conscious furnishings. By employing leading techniques in sustainability and recycling, InterWork can save you money while also saving the environment.